Celebrating Women ~
Our History, Our Creators, Our Stories
At Wild West Women we make and distribute films. Films about women, our history, artists, creations. Historical and current. We are pleased to share our films with you. And are excited to share information about our new projects and productions.
Wild West Women presents films which enlighten and celebrate women's history and women's accomplishment's. Founded in 1976 as Ishtar Films, with the goal of creating films and media to educate women and men about women's place in history and the Arts. Wild West Women continues to bring that history to light.
Browse Our Titles Here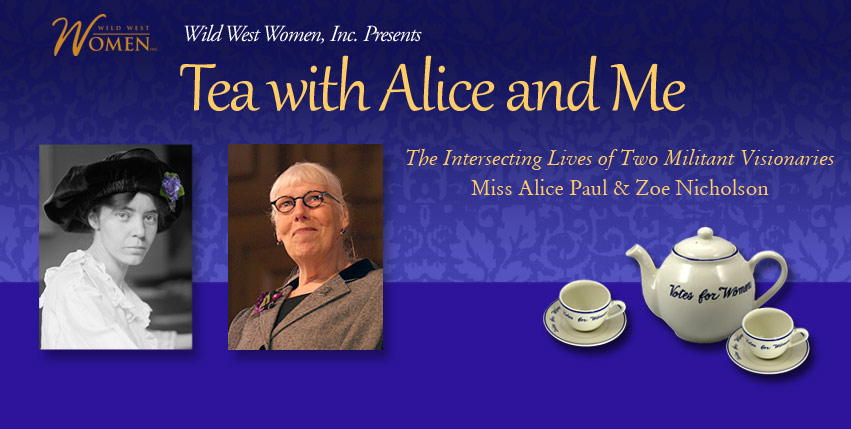 Tea With Alice & Me is a full length one woman performance that takes the audience to women's tearooms ~ Seneca, Selfridges, The National Women's Party, Women's Bookstores. Of course it is really about a cup of revolution served up in nonviolent direct action. From 1775 through today, Zoe takes you on her militant, revolutionary, feminist call to action. Hundreds of pictures and personal stories transport you to each time and place she describes.