Wild West Women always has something in the works.  Visit our Projects page often to see what we are up to and how you can participate.
Celebrate the ERA Centennial with "ERA – The Big Picture". Written and presented by ERA activist, Zoe Nicholson, this live virtual program can be booked now for your group or organization. Zoe explains it all in a lively presentation of easy talk about the ERA.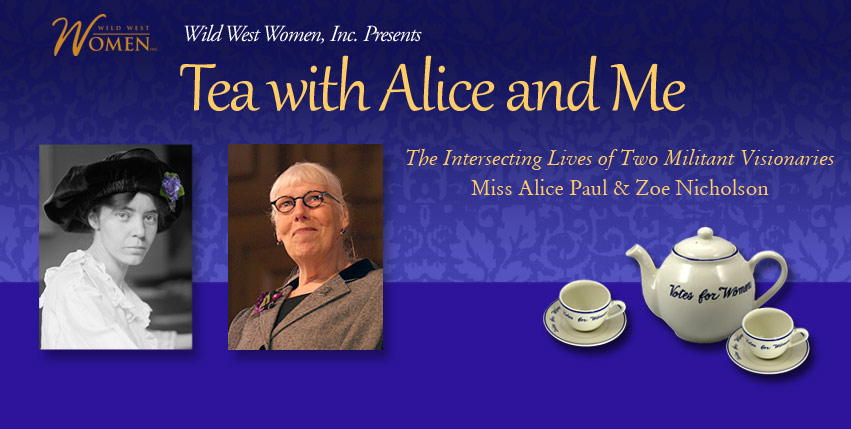 Tea With Alice & Me is a full length one woman performance that takes the audience to women's tearooms ~ Seneca, Selfridges, The National Women's Party, Women's Bookstores. Of course it is really about a cup of revolution served up in nonviolent direct action. From 1775 through today, Zoe takes you on her militant, revolutionary, feminist call to action. Hundreds of pictures and personal stories transport you to each time and place she describes.