The Justice Bell Project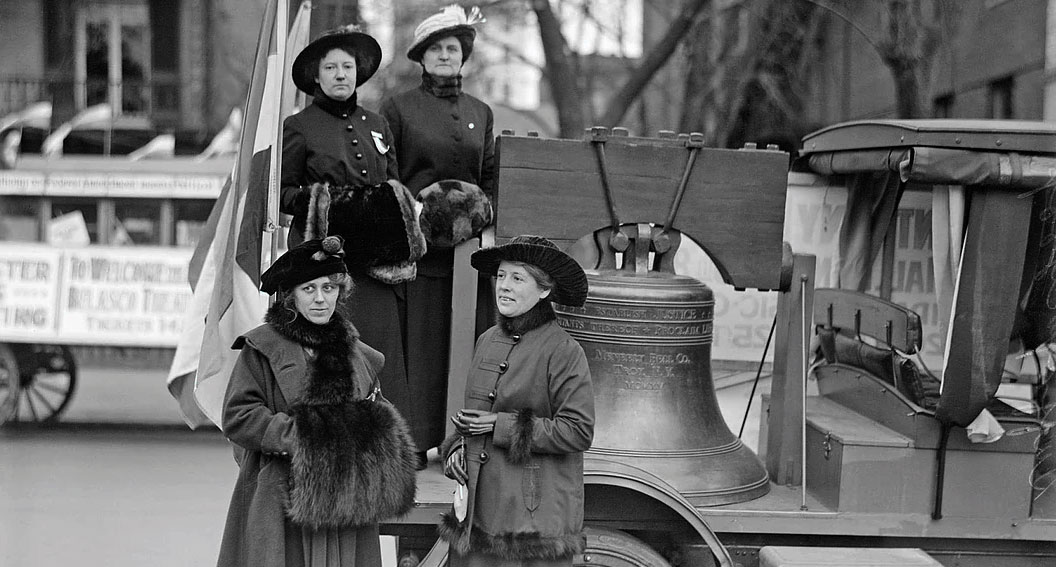 Wild West Women is working with The Justice Bell Foundation on a film about the 1915 Pennsylvania Suffrage Campaign, which used an exact replica of the Liberty Bell. But the words Establish Justice were engraved on the bell and its clapper was chained to its side, not to be rung until women won their right to vote.
All summer and up until Election Day, a detail of suffragists escorted the bell around the state on a flatbed truck, for over 5,000 miles and visiting all 67 counties. . In town after town, crowds rushed out to witness the unusual spectacle amid fanfare and hype. Surely this gutsy effort would pay off.
This is a story of grit, innovation, dedication and determination. A story for all times.
For full coverage, please see www.justicebell.org