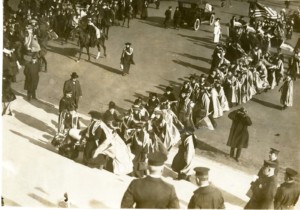 In 1915 ladies carried 100 feet of signatures petitioning Congress for the vote.  Today we just make a few clicks on our phones and tablets.
From Inez Milholland page on  Change.org, ~
"US Congresswoman Jackie Speier has nominated Ms. Milholland for the Presidential Citizens Medal, the second highest civilian award of the nation. The National Women's History Project, an organization that celebrates the diverse and historic accomplishments of American women, would like you to join Congresswoman Speier in urging President Obama to award this amazing woman with one of America's highest honors.
During her short life, Inez fought for equality for all. As one of New York state's only female lawyers at a time when few women practiced law, she was an advocate for racial justice and a champion for prisoners' and workers' rights. But it was her fight for women's suffrage that made her a true American hero.  Between 1910 and 1916, she became a central figure in the drive for Votes for Women in New York State and throughout the country, chairing meetings, answering opponents' arguments, lobbying state legislators, and leading suffrage parades up Fifth Avenue.  In march 1913 Inez led thousands of women suffrage activists in a parade in the nation's capitol. She died on the campaign trail in 1916.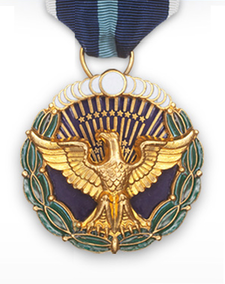 Because of Inez Milholland Boissevain's work, and the persistence of tens of thousands of American suffragists from 1848 to 1920, the 19th Amendment to the U.S. Constitution was passed to ensure women's voting rights now and for future generations. It's time we bring recognition to someone who gave everything to win these crucial rights for her fellow Americans.
Please join us in petitioning President Obama to award Inez Milholland the Presidential Citizens Medal.